Practising te reo Māori listening comprehension
I've started a process of active listening whereby I spend time listening, repeating and writing notes on a broadcast. This post has some of the process I go through for my active study.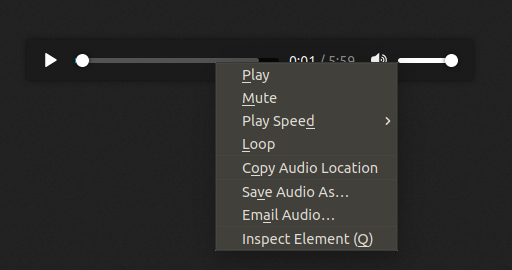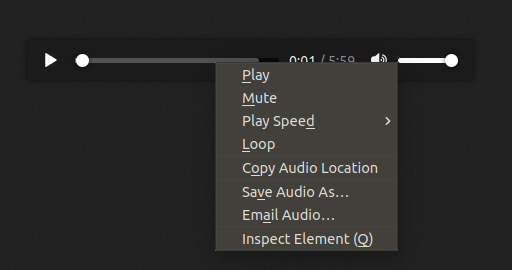 In my te reo Māori learning journey so far, I find writing easier than speaking, speaking easier than reading and reading easier than listening. In general, producing my own content in te reo Māori seems to be easier than understanding content produced by someone else.
This makes sense since - when producing my own content I can stick with the grammar and words that I know - what I say might be simple sentences but I can understand the meaning. Other people produce grammar, words and idioms that I may not be familiar with. They may have an accent or talk faster than I can deal with.
I often listen to the news broadcasts in te reo Māori on the iwi radio station, Radio Waatea. These are done by native speakers who talk fluently and use words related to current events. I struggle with comprehension in these broadcasts but I've started a process of active listening whereby I spend time listening, repeating and writing notes on a broadcast. This has helped when listening passively to the news as I now understand many of the common idioms they use. This post has some of the process I go through for my active study.
Radio Waatea has a podcasts page that lists the audio broadcasts they have available for listening on the website. I choose the "National News - Te Reo Māori" option which gives links to the individual broadcasts. I find it easier to pick the same broadcast at the same time daily as that usually has the same newsreader. By concentrating on one newsreader I pick up the idioms and speech patterns they use. Later I can switch to other types of news and newsreaders.
For this example I'm using the broadcast labelled 17th August 10am, Waatea News Bulletin read by Scotty Morrison. The audio can be played directly on this page, or downloaded via the "Download Podcast" link. Right clicking on that link lets me save it and load it in any audio player on the desktop. I use VLC but it's also possible to practise using the player built into the web browser by left clicking on the link.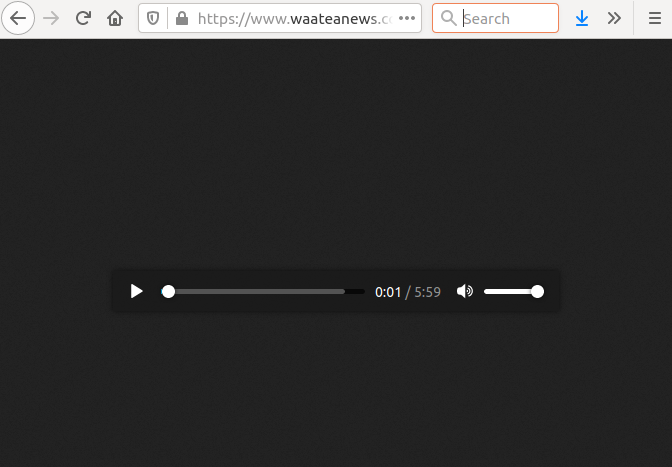 Using the built in browser player in Firefox as an example, I can now press the play button and the audio of the broadcast plays at normal speed. This is too fast for me to keep up. By right clicking on the audio player interface I can choose "Play Speed" from the menu that pops up to produce another menu with options to play at a different speed.
Unfortunately the only slow option on Firefox is "0.5x" which is a bit too slow but it's still workable. Choosing that and starting playback will result in a pitch corrected playback at half speed. Pitch corrected means that Scotty's voice still sounds normal, not deep and "slow motion".
Now I play the audio at this slow speed and write down the words as I hear them. If I fall behind I restart the audio. If I don't know the words I just take a guess. After a couple of sentences I restart the audio and read my words as they are played. If I have a word wrong, the correct word often jumps into my head at this point when I re-hear the word being spoken. My brain seems to say "No, that's not the word, it's this one". Many repetitions of playing the audio while reading the words helps. If I still don't get the word, I just ignore it and try for context to understand what it might mean.
I don't do the entire audio - that would take too long. I just do a small portion that doesn't tire me out. Over time I can do more and more as the process becomes easier.
I try to work out what the te reo Māori means as I transcribe. I look up words I don't understand in the online Māori Dictionary or Paekupu. Doing this as I transcribes helps work out what later words are being spoken as I have more context.
Once I have a few paragraphs of transcribed audio I start playing the audio back at normal speed, reading my transcription as it goes. Then I play it back without the transcription and see what I can pick up.
Many of the broadcasts start with the same preamble. This makes listening to later broadcasts easier as I immediately know what it means. Using current news broadcasts also helps - the te reo Māori news is reporting events that I've probably heard or read about online already during the day.
The things I have most difficulty with during this process are:
Differentiating long vowels and short vowels
Identifying "n" vs "ng", forexample "nā" vs "ngā"
Understanding connecting phrases like "hei te wā tata"
As an example, the first part of the news broadcast example I transcribed as:
E ngā iwi o te motu, tēnā koutou katoa, Scotty Morrison tēnei, me ngā ūpoku kōrero o te wā. Nā te pūtea tautoko a Te Māngai Pāho.

E whai ake nei e te iwi ki ngā kōrero o te wā mō te mate karauna, tekau mā toru ngā take mate karauna hou i hua ake i te tekau mā rua hāora nei i roto i o tātou hapori. Nā, hei te wā tata e tū mai nei ka mōhio tātou mēnā kei te hōrapa haere te mate karauna ki waenganui i o tātou hapori o Tāmaki puta atu ki te motu whānui me ngā tae pitopito hākinakina e whai ake nei.

Nā, ki ngā kōrero o te wā mō te mate karauna, tekau mā toru nga take mate karauna hou nā kē hī mate karauna hou i hua ake i te tekau mā rua hāora nei i roto Aotearoa. Tekau mā rua o ērā kei roto i te hapori, kotahi kei roto i ngā wāhi rāhui e noho ana. Ko te mea kei rō rāhui e noho ana i haere mai ki tēnei whenua i te tuatoru o hereturikōkā i Afghanistan mā Dubai. He tamaiti tēnei. Ko te tekau mā rua kei roto i te hapori kei Tāmaki Makaurau katoa, kāore anō hoki tētahi o ēnei kia puta ki waho atu i te rohe o Tāmaki i ēnei wiki tata nei.
Which I translated as:
Greetings everyone, this is Scotty Morrison with the main news of the time, through financial support from the Māori Broadcasting Funding Agency.

Following the news of the day about COVID-19, thirteen news covid-19 cases have appeared in the recent 12 hours within our community. So, In the near future we will know if it has spread from within our community of Auckland out to the browader country, with sports news following.

So, to the news about COVID-19, 13 new cases have appeared in the recent 12 hours in New Zealand. 12 of these  are in the community, 1 from within the quarintine place. The one from inside the lockdown came to New Zealand on the third of August from Afghanistan via Dubai. They are a child. 12 are from the community across Auckland and none have been out of the Auckland area in the last few weeks.
It's not important to be exact with the transcription or the translation. What's important is comprehending the gist of what's going on. I try not to obsess over geting things exactly right. Covering more of the audio is more important than spending all the time on a couple of sentences.
The written translation isn't really something I do as a seperate step - I just translate it in my head while reading the te reo Māori I've transcribed. I make notes of idioms or phrases that are new to me and create Anki cards for these, utilising a snippet of the audio from the broadcast.
This process has definitely helped my comprehension of the Radio Waatea news. I still struggle in real time but my hope is that consistent practice of this will continue to improve my understanding. It now makes listening to the news passively more useful to me since I understand a lot more of it whereas before I understood little except for the odd word here and there. The more mostly comprehensible input you consume the faster your comprehension skills grow.
Just a quick note about using the browser audio player vs and external player. Because Firefox only has "0.5x" as the slower speed, it's a bit too slow for me. I use VLC as mentioned earlier and this has options to slow down in increments. I try to listen about 75% to 80% speed. VLC also allows skipping back 5 seconds so I can repeat portions while I transcribe. Any audio player that allows slowing down the audio with pitch correction is useful. The pitch correction is necessary as you don't want to practice listening to artificially low pitched voices - you want practice listening to normal conversation pitch.
For other comprehension practice, I like the website Kia Marama, which has audio, transcripts and a glossary of new words to help with comprehension.